Batching & Filling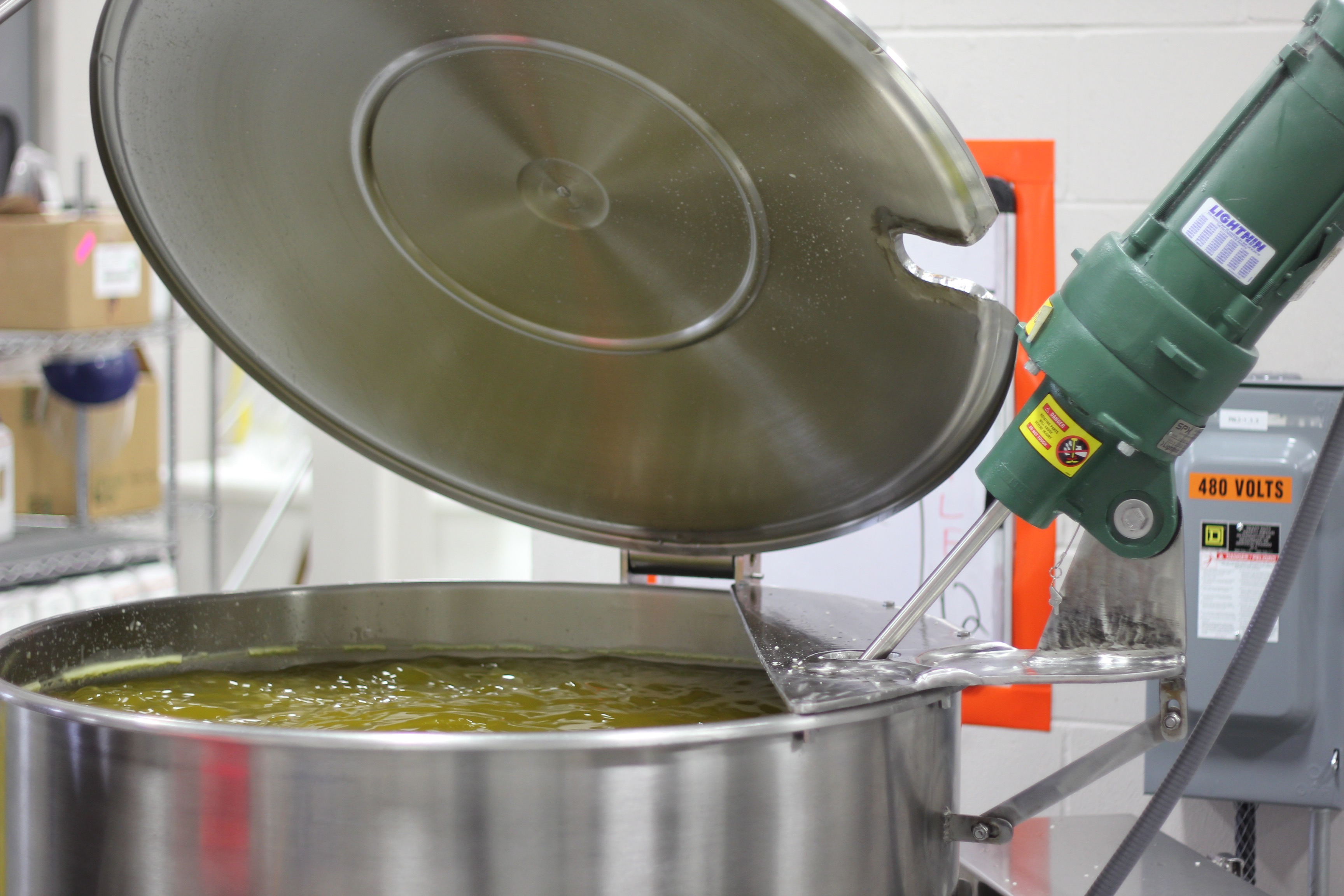 We batch and fill all our products in-house, handling small, medium, and large runs using various kettle sizes. Because we're an FDA approved facility with organic certification, we're able to mix more than a dozen batches simultaneously, streamlining our process as we batch everything from lip balm to beard products all in one place.
Once batched, we fill products in a wide assortment of components, including jars, bottles, tins, squeeze tubes, and lip balm tubes. To make this happen, we have 19 unique pucks that we use according to product type, as well as a separate line dedicated to run components that don't fit into these pucks.
Both our batching and filling areas run 24 hours a day, 7 days a week to maximize our capacity and keep the order process going. We have the ability to produce 237 million units a year, and we're committed to making sure each one receives the utmost care.
We're always expanding our batch and fill capabilities, so if there's something you're not sure we can do, don't hesitate to ask. We want every customer to have an end result they're proud to call their own.